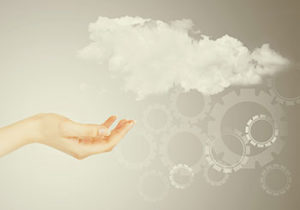 When you need help with organizing your business and want to grow your business without a lot of capital investment at every location, but you're concerned with giving your employees easy access to shared resources and security, Technology Partners' cloud computing solutions can help.
Because our cloud services are fully scalable, you'll never have to worry about outgrowing our solutions. Proven and tested with our clients very similar to you, Technology Partners uses it's 25+ years of experience to help transition what works to the cloud.
When you sign up for Technology Partners' professional cloud computing services, you'll find:
Security – We can filter all your internet traffic to help protect you and your employees from malware or website categories that are not work-related. We can also monitor your computers for hacker activity as well as protect you from ransomware and viruses.
Service and Support – We'll always be around to serve your needs, and we'll monitor  your systems to help prevent any problems in the first place. Managed Services is a solution we've been providing our clients for years.
Data protection – With our local can cloud-based data backup and secure data storage, you'll never have to worry about losing your data in the event of any disaster. All data is encrypted in the cloud and we keep multiple revisions of files - something other cloud backup services cannot do. We also have an unlimited plan that caps your monthly costs for cloud backups regardless of data storage.
Tools you can use – When you need to control and manage your systems, we give you easy to use, intuitive web-based tools to help you along the way. Even if you have your on on-site IT staff, we can work with them to enhance their abilities and productivity.
Talk to Technology Partners today about making these cloud computing services can work for you.