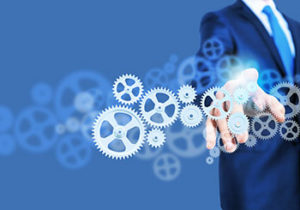 When you need managed services to maintain peak operation in the IT network of your business, consider Technology Partners. We'll manage all your IT services for a flat-rate fee so you can focus your efforts on spurring your revenues to grow. Let us give you the peace of mind you deserve with your business today with Technology Partners' managed services.
When you sign up with our managed services, here are some of the substantial benefits:
Tailored Packages – We know that every businesses' needs are completely different from the next, so we offer 100% custom packages for any business size or budget.
Predictable costs 24/7 – Technology Partners doesn't charge you more when your network is down or a server fails. Our flat-rate fee covers all of that whenever you need it done. In fact, we work hard to make sure these after hour issues don't happen.
Ramped up productivity – Never stress again about network failures, as our managed services include round-the-clock monitoring of your computers and network to help prevent problems before they happen. We can perform updates and preventive maintenance after hours to be less disruptive to during your working hours.
We are always available – Part of what makes our managed services so exceptional is that we are always available, regardless of time or holiday. Availability is subject to your custom managed services plan.
Employee Online Security Training Included – offer and track the progress of your employees with easy to follow security training followed by a quiz to certify they've completed the program.
You can rest easy when you put your IT support needs in our hands. Contact us today for more information.